The Gifted is an American television series based in the Marvel Comics' X-Men Universe, about a suburban family and a network of mutants. Get ready for the second season to premiere on FOX this fall in it's new time slot, on Tuesdays at 8/7c, starting September 25, 2018 — #DawnoftheMutantAge
The 20th Century Fox Television/Marvel series picks up after the explosion of the Atlanta Station. The Mutant Underground search for their friends and family who left with The Inner Circle. Having tracked them outside of Washington, D.C., they must contend with new groups with extreme ideologies, both human and mutant alike, to stave off a brewing conflict.
<apester data-media-id="5b7c4725b2f5087250fc8242" />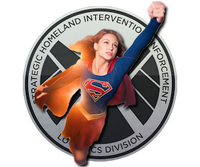 Community content is available under
CC-BY-SA
unless otherwise noted.